Beta Group Nominated for Local Business Award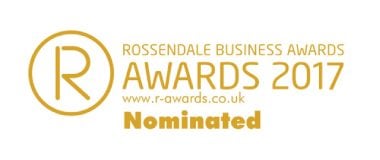 Beta Group has been nominated for the 'Rossendale Free Press Award' in the Valley at Work R-Awards 2017.
The Rossendale Business Awards is an annual celebration organised by Valley at Work to celebrate the success of businesses, charities and individuals across the Rossendale Valley.
The Rossendale Free Press Award category is for businesses engaged in corporate social responsibility activities. The award will be presented to a local business that has made a huge contribution to making Rossendale a better place to live, work and visit.
An anonymous voter nominated Beta Group to receive this award for their efforts in repairing the heating system at Bacup Royal Court Theatre.
Beta Group's Managing Director said: "I am delighted we have been nominated for the Rossendale Free Press Award. Bacup has given us a lot of the last 30 years and it was time to give something back to the community."
The company now eagerly await the results of the nominations which will be revealed in an awards ceremony on 15th November 2017.