Beta Group Steps Up a Gear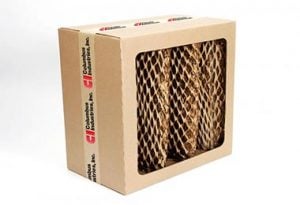 Beta Group is strengthening its footprint in the automotive industry with additions to its product range, which it will showcase at the SMMT's forthcoming Open Forum Exhibition.
The filtration and spray booth sales and maintenance specialist serves clients across the UK, including vehicle manufacturers and refinishers, import centres and component suppliers.
Beta is the UK distributor for filter manufacturers Filtrair and Columbus Industries and will exhibit a new generation of their products at the event.
Managing director Martin Lewis said the latest filters, including the PC Cube from Columbus, are designed to reduce maintenance costs because they last longer and use less energy than others on the market.
He added: "We are a growing force in the supply of spray booth filters to vehicle manufacturers and their supply chain, as well as to the aftermarket throughout Britain.
"Indeed we are one of very few companies that provide filtration, engineering and maintenance services to the UK automotive industry.
"Our long-standing relationships with leading brands Filtrair and Columbus Industries put us in an ideal position to support the UK's automotive sector and further increase our market share by expanding our product range.
"We're delighted to be part of the SMMT and are fully behind its goals of acting as the voice of the industry in support of British manufacturing."
Beta also manufactures and installs a host of other filters and provides on-site Total Filtration Management (TFM) support to clients, from a simple filter change and disposal to spray booth installation and maintenance carried out by its experienced engineers.
Technical aftersales include spray booth maintenance and environmental and health and safety testing to ensure compliance.
The company has its headquarters and main manufacturing and distribution centre in Bacup, Lancashire, and employs a network of engineers across the country.
Engineering and installation activities are co-ordinated from a dedicated service centre, which ensures Beta is able to respond quickly to customer needs.
Growing demand has seen Beta's workforce increase to more than 70 as it gears up to celebrate its 30th anniversary in 2017.
Filtrair is a leading global brand of non-woven main inlet and rigid bag filters for the OEM and spray booth sectors. Based in the Netherlands, its filters protect indoor environments, commercial applications and industrial processes from harmful dust particles and other solid contaminants.
Its specialist products are used in the automotive coating and spray painting facilities of leading automotive assembly companies.
Filtrair also distributes to car manufacturers including Ford, Volvo, General Motors, VW, Nissan, Toyota, BMW, Hyundai, Renault and Honda.
Columbus Industries' range includes the new generation PC Cube, a 3D filter which has a longer life and gives substantial energy savings.
Its other products include the CI layered paper overspray collector and the PC Pleat 300, which has a greater holding capacity than rival filters as well as a rigid construction which is designed for easy installation, which is ideal for spray booths.
Martin said: "The PC Cube is attracting extensive interest across Europe from OEM companies and indeed across the supply chain."
"It is a welcome addition to our balanced product portfolio which meets the needs of automotive manufacturers and their supply chain."