Beta Group MD reflects on the success of the Bacup Townscape Heritage Initiative
The Bacup Townscape Heritage Initiative is a five-year project, which aims to provide training in traditional building skills and to facilitate activities and events for local people. The initiative, involving a committee of local figures, including business leaders and councillors, has worked across Bacup to refurbish buildings in the town centre, improve properties and enhance the public realm.
With the project drawing to a close, committee member Martin Lewis, Managing Director of Bacup business BetaGroup, has reflected on the fantastic work done across the town, as a result of the £2m lottery-funded initiative and the ongoing successes of the Bacup Townscape Heritage Initiative.
Martin, said: "I'm proud to have represented Beta Group and the wider Bacup business community on the board of the Bacup Townscape Heritage Initiative. The work the initiative has done has made Bacup a more attractive place for both individuals and businesses."
Founded in 1987, Beta Group specialises in air filtration, spray booths and building services. Employing over 60 people at its base in Bacup, as well as engineers located across the UK, the firm services and maintains spray booths for the surface coating industry, as well as supplying associated accessories and parts.
Martin added: "I have learned a great deal about the town, its heritage and people and I am delighted to have played a small part in making Bacup, a better and more vibrant place to work and live."
Before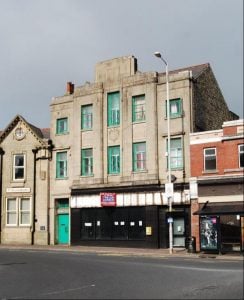 After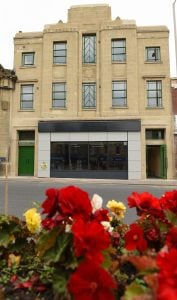 The transformation of the REAL building, carried out by the Bacup THI project.